AMICITIA
Short teatrise on friendshipd and accordion. Antology of all Luis de Pablo's works for accordion. IBS Classical. 
Iñaki Alberdi Music Project is a space for development and experimentation whose objective is the revision of instrumental, interpretative or scenic concepts around the accordion. An instrument that is close to many traditions and audiences, but also unknown in many of its facets and which, for this reason, needs to constantly rethink its place within music.
 IAMP brings change, novelty, pedagogy; close and experimental music; sound representation of a multicultural society both in concert halls and in alternative spaces. 
"Iñaki Alberdi llego a palpar el milagro… quizá todo su secreto radicara en la forma de respirar. La suya fue una actuación emocionante."
(ABC – A.G. Lapuente)
Iñaki Alberdi records Amicitia by Luis de Pablo  with the Bilbao Symphony Orchestra
Josquin Des Prez, with counter-tenor Carlos Mena
Asturias by Albéniz with the Castilla y León Symphony Orchestra
New Iñaki Alberdi channel on YouTube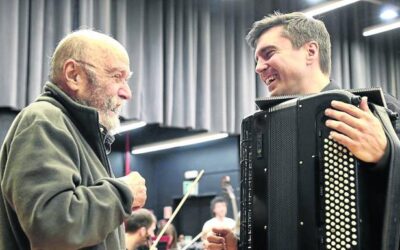 El Correo, 23 May 2021 The premiere of the work was on 8 March 2018. That day, the Bilbao composer Luis de Pablo, with a solid career behind him, humbly acknowledged that he had followed the advice of the accordionist Iñaki Alberdi because he had hardly worked with...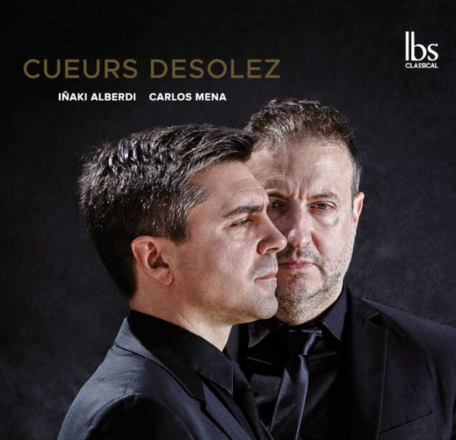 New Album – Cueurs desolez
"Accordionists and countertenors are thus a very specific type of musicians. They need to build up their repertoire in the present day, while investigating their respective instrument's possibilities and potential relevance for interpreting repertoire from the past. And what better testimony of that vocation and that endeavor could one have than this current CD release?"

Mikel Chamizo

 

[spotifyplaybutton play="spotify:album:4z6NvuoT57GmXDYJf8OUtJ"/]