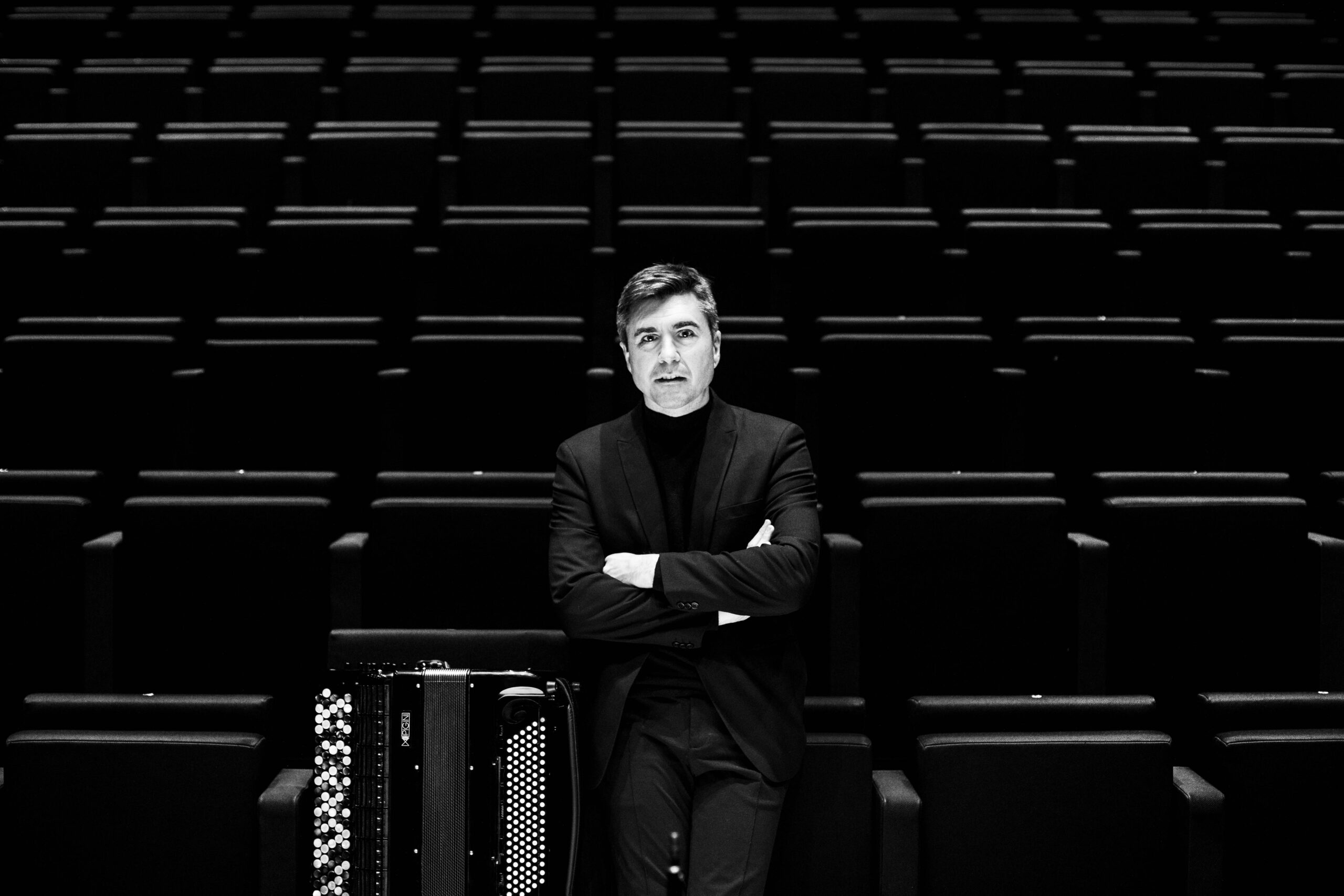 Iñaki Alberdi, accordionist
One of Iñaki Alberdi's constant obsessions as an accordion player has been to provide the instrument with a repertoire that it lacked, given its recent incorporation into the world of academic concerts. That is why from the beginning of his career he has considered that working hand in hand with contemporary composers was fundamental for the expansion of that repertoire, which, in addition, would be the best legacy to leave to future generations of accordionists.
In fact, teaching is another of his passions and he has recently created the digital platform Iñaki Alberdi Virtual Academy to train and connect accordion students from all over the world.  As if that were not enough, through the tool of transcription he has managed to widen even more the scope of the instrument, thus achieving that composers such as Tomás Luis de Victoria, J.S. Bach, Antonio Soler, Isaac Albéniz or Alberto Ginastera pass through the emotive and enveloping presence of the instrument.
In this way, the whole of his repertoire as a performer, from the Renaissance to the XXI century, represents a new perspective for classical music, which dialogues perfectly between the popular and the avant-garde and could well become the sound of our time for classical music.