New CD
CUEURS DESOLEZ
Iñaki Alberdi & Carlos Mena
Iñaki Alberdi & Asier Polo: première of "Transfiguración" by Jesús Torres
"Aconcagua" by Astor Piazzolla in Musika Musica Festival
Sofia Gubaidulina
"He has talent and total dedication as an artist to music. His understanding of the depth of the form is amazing, all linked to his temperament has caused me a strong and extraordinary impression".
(Sofía Gubaidulina)
"Iñaki Alberdi is an exceptional accordionist, one of the most outstanding musicians".
(EL PAIS – J. A. Vela del Campo).
"Iñaki Alberdi llego a palpar el milagro… quizá todo su secreto radicara en la forma de respirar. La suya fue una actuación emocionante."
(ABC – A.G. Lapuente)
Carlos Mena & Iñaki Alberdi
Venue: Palau Solterra, Fundació Vila Casas
Date: August, 20
Iñaki Alberdi & Ensemble 442
Venue: Museo San Telmo
Date: August, 8
Works by Astor Piazzolla
Iñaki Alberdi, accordion and Ensemble 442
Aitzol Iturriagagoitia, violin; David Apellániz, cello; Luis Fernando Pérez, piano.
Date: July, 31
Venue: Auditorio Casino del Balneario de Panticosa
Programm: Works by A. Piazzolla
...
Iñaki Alberdi records Amicitia by Luis de Pablo  with the Bilbao Symphony Orchestra
Josquin Des Prez, with counter-tenor Carlos Mena
Asturias by Albéniz with the Castilla y León Symphony Orchestra
New Iñaki Alberdi channel on YouTube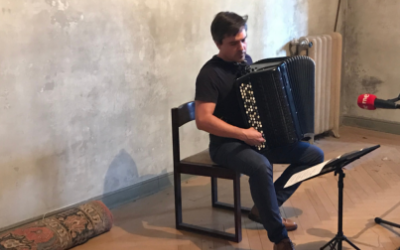 Iñaki Alberdi played Guridi's "Nostalgia" in which he was the home of the poet Vicente Aleixandre, Nobel Prize for Literature 1977, during his interview with the Radio Nacional of Spain program of Spain, El Ojo Crítico.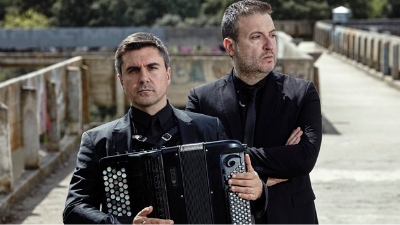 Iñaki Alberdi and Carlos Mena release their CD «Cueurs Desolez» on Friday, May 31 at 12 noon. at the Real Academia de Bellas Artes de San Fernando in Madrid. Published by IBS Classical, the CD includes works by Josquin Des Prez, Bach, Jesus Torres, Gabriel Erkoreka, Joan Magramé and José María Sánchez Verdú.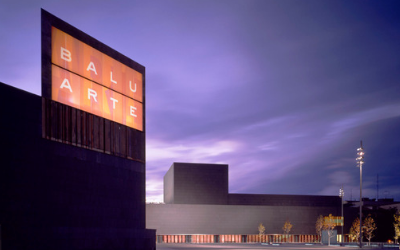 "Great concert, which showed that contemporary music does not have to be complex for our ears." Xabier Armendariz, Diario de Navarra; "It was a delight to listen to the clear and clean fingering sections of the accordion solo.", Teobaldo, Diario de Noticias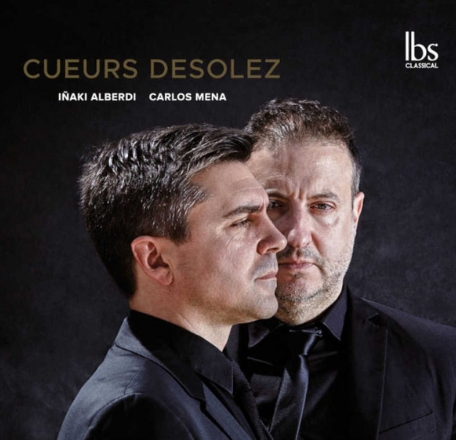 New Album – Cueurs desolez
"Accordionists and countertenors are thus a very specific type of musicians. They need to build up their repertoire in the present day, while investigating their respective instrument's possibilities and potential relevance for interpreting repertoire from the past. And what better testimony of that vocation and that endeavor could one have than this current CD release?"

Mikel Chamizo