Iñaki Alberdi & Asier Polo: première of "Transfiguración" by Jesús Torres
"Aconcagua" by Astor Piazzolla in Musika Musica Festival
Sofia Gubaidulina
"He has talent and total dedication as an artist to music. His understanding of the depth of the form is amazing, all linked to his temperament has caused me a strong and extraordinary impression".
(Sofía Gubaidulina)
"Iñaki Alberdi is an exceptional accordionist, one of the most outstanding musicians".
(EL PAIS – J. A. Vela del Campo).
"Iñaki Alberdi llego a palpar el milagro… quizá todo su secreto radicara en la forma de respirar. La suya fue una actuación emocionante."
(ABC – A.G. Lapuente)
Iñaki Alberdi records Amicitia by Luis de Pablo  with the Bilbao Symphony Orchestra
Josquin Des Prez, with counter-tenor Carlos Mena
Asturias by Albéniz with the Castilla y León Symphony Orchestra
New Iñaki Alberdi channel on YouTube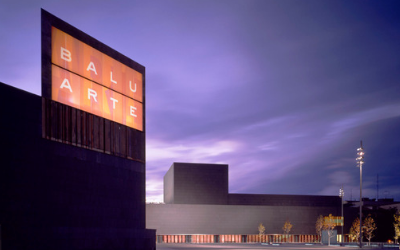 "Great concert, which showed that contemporary music does not have to be complex for our ears." Xabier Armendariz, Diario de Navarra; "It was a delight to listen to the clear and clean fingering sections of the accordion solo.", Teobaldo, Diario de Noticias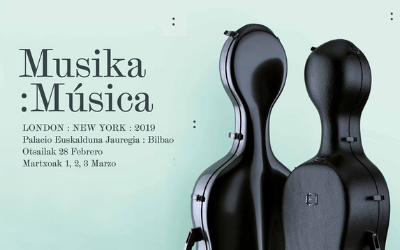 Iñaki Alberdi will return to the Musika Música Festival performing on March 3rd, at the Euskalduna Palace in Bilbao, "Aconcagua" by Piazzolla, with the Camera Musicae Symphony Orchestra conducted by Tomàs Grau.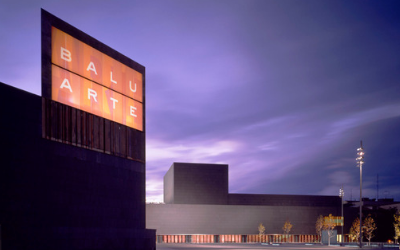 Iñaki Alberdi and Asier Polo premiered the work "Transfiguración" by Jesús Torres at the Auditorium Baluarte of Pamplona, on February 20th, in a concert in which they will also perform works by Bach, Gubaidulina, Piazzola and Mozart.
Melómano de Oro – Revista Melómano

"Alberdi shows the enormous versatility of the accordion with some versions that not only respect the original scores, but, to a large extent, improve them thanks to his refined technique, his sound control and his poise as musician." (MELÓMANO – Francisco J. Balsera)