CD berria
CUEURS DESOLEZ
Iñaki Alberdi & Carlos Mena
Sofia Gubaidulina
"Dispone del talento y de la entrega total como artista a la música. Su comprensión sobre la profundidad de la forma es asombrosa, todo ello ligado a su temperamento me ha causado una fuerte y extraordinaria impresión."
(Sofía Gubaidulina)
"Iñaki Alberdi llego a palpar el milagro… quizá todo su secreto radicara en la forma de respirar. La suya fue una actuación emocionante."
(ABC – A.G. Lapuente)
"Iñaki Alberdi es un acordeonista excepcional, el heredero de Nicanor Zabaleta desde el arpa, uno de los intérpretes más sobresalientes".
(EL PAIS – J. A. Vela del Campo).
"Iñaki Alberdi llego a palpar el milagro… quizá todo su secreto radicara en la forma de respirar. La suya fue una actuación emocionante."
(ABC – A.G. Lapuente)
Carlos Mena eta Iñaki Alberdi
Lekua: Palau Solterra, Fundació Vila Casas
Data: abuztuaren 20a
...
Iñaki Alberdi & Ensemble 442
Lekua: Museo San Telmo
Data: abuztuaren 8a
Astor Piazzolla konposizioak
...
Iñaki Alberdi eta Ensemble 442
Aitzol Iturriagagoitia, biolina; David Apellániz, cello; Luis Fernando Pérez, piano.
Data: uztailaren 31n
Lekua: Auditorio Casino del Balneario de Panticosa
Astor Piazzolla konposizioak
...
Iñaki Alberdi graba De Amicitia de Luis de Pablo con la BOS
Orquesta Nacional de España

Iñaki Alberdi kanal berria YouTube-n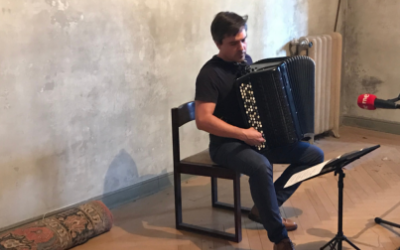 Iñaki Alberdi played Guridi's "Nostalgia" in which he was the home of the poet Vicente Aleixandre, Nobel Prize for Literature 1977, during his interview with the Radio Nacional of Spain program of Spain, El Ojo Crítico.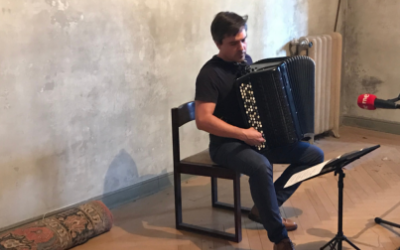 Iñaki Alberdi interpretó "Nostalgia" de Guridi en la que fue la casa del poeta Vicente Aleixandre, Premio Nobel de Literatura 1977, durante la entrevista que le dedicó el programa de Radio Nacional de España, El Ojo Crítico.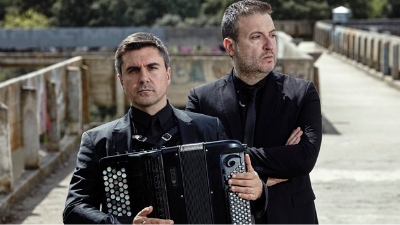 Iñaki Alberdi and Carlos Mena release their CD «Cueurs Desolez» on Friday, May 31 at 12 noon. at the Real Academia de Bellas Artes de San Fernando in Madrid. Published by IBS Classical, the CD includes works by Josquin Des Prez, Bach, Jesus Torres, Gabriel Erkoreka, Joan Magramé and José María Sánchez Verdú.
DISKO BERRIA – Sensations
"Los acordeonistas y los contratatenores son un tipo muy específico de músico porque necesitan construir su corpus musical en el presente a la par que investigan su pertinencia y posibilidades de repertorio en el pasado. Y qué mejor testigo de ese trabajo, de esa misión, que el disco que ahora tenemos entre las manos» 

(Mikel Chamizo)